Skiing in June?
That's right! In CA, even. Here's proof I was at Mammoth on June 4, 1998 (Actually, I was there June 2-4) and the conditions and the company were both great.
Skiing Links
[HOME]
Mammoth in June. Me, Marty (he da man), and Jon (l-r) on St. Anton with the Cornice Bowl in the background. There was about 3" of fresh powder in the morning.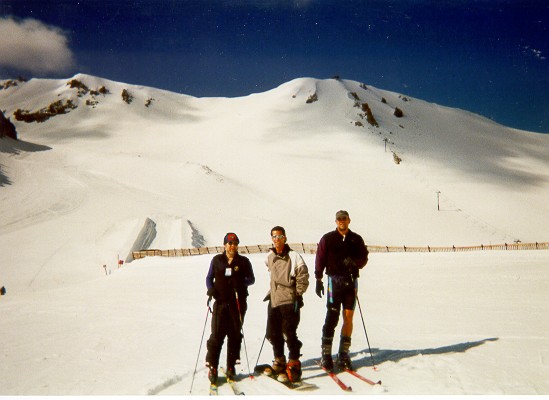 doc info last modified on .